Our rental bikes are fully serviced and in perfect shape upon handover. However, for a great bike tour experience a few individual settings are advisable – such as saddle height and handlebar position. Our tutorials offer you practical tips on these subjects. In addition, you will find detailed information on many of our bikes' comfort features and you can familiarize yourself with the various accessories. Have fun!
GPS navigation with a smartphone
Turn your mobile phone into a full-featured navigation tool for your next bike trip! By now many different navigation apps are available for little money or even for free. After downloading, the maps can mostly be used offline, i. e. without an Internet connection.
So funktioniert GPS-Navigation mit einem iPhone
The "MapOut" app we used in the video is available for use on an iPhone.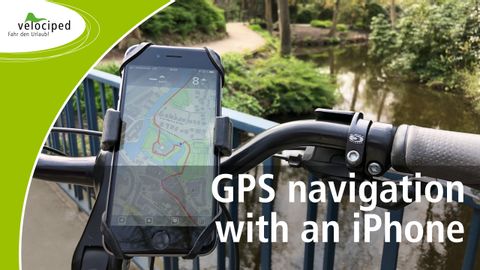 How our e-bikes work
Bicycles with motor assistance essentially work just like a normal bicycle. Our videos make you familiar with the most important information about the motor assistance and the control display.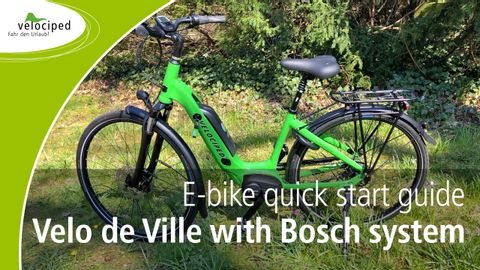 In short: Velociped touring bike with 27-speed gears
Our Velociped touring bike with 27-speed derailleur gear is comfortable to ride and leaves nothing to be desired when it comes to flexibility. The gear levers on the handlebar has short shifting travel and are easy to use. This ensures that you are sufficiently equipped for every route profile.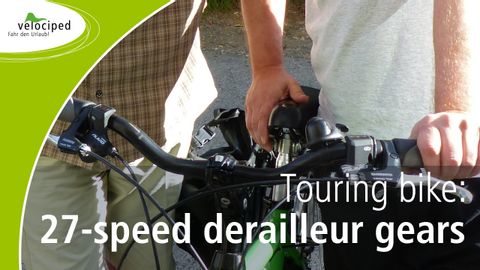 In short: Velociped touring bike with 7-speed gears
Take a look at our Velociped rental touring bike with 7-speed hub gears. This bike is the best choice for people who prefer coaster brakes. The gears can be easily changed via a rotary handle, providing the right setting for every riding scenario.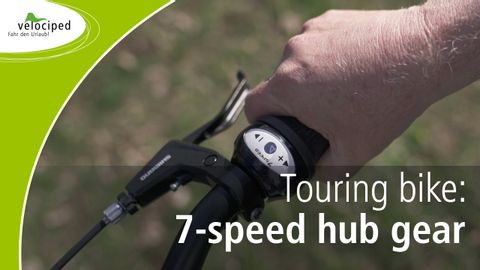 Velociped touring bike: Individually adjust saddle and handlebar
Those who are sitting correctly on their bike have the most fun during a tour. The saddle and handlebar are the two essentials for a good, comfortable seated position. In our video, you will see how quick and easy it is to adjust both of these features to suit you.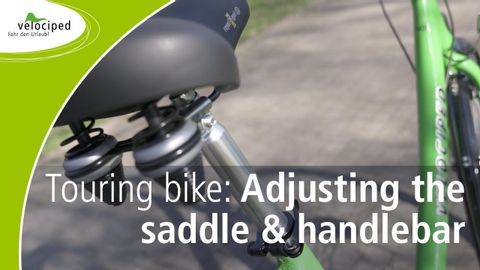 Securely attaching a bike pannier
We have a handy and durable bike pannier available for our bike trips. It is waterproof, spacious and super easy to attach to the bike - see for yourself.