You should have all necessary things immediately at hand when you are on tour. These are some helpful tour companions we put at your disposal: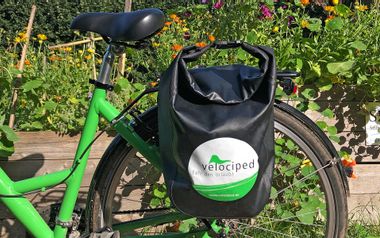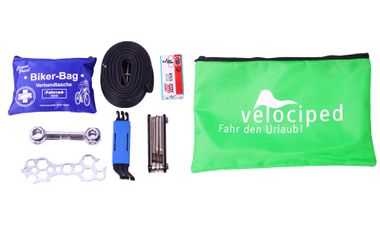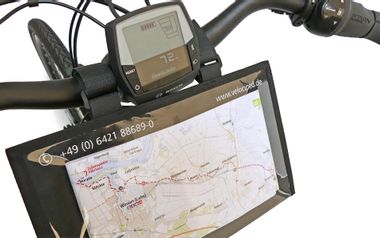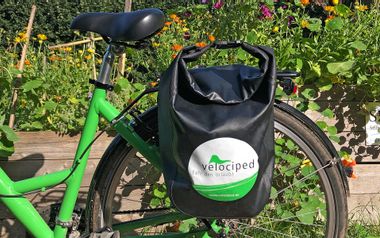 Of course, we transport your luggage separately! But you might want to have your camera and sun screen with you, maybe also a rain jacket or long trousers for the church visit. As we'll be happy to satisfy your wishes, every Velociped bike for rent has a spacious (13 l volume), waterproof pannier on the side of the bicycle rack.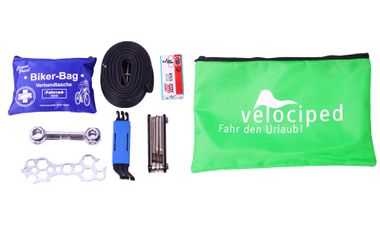 With a backup inner tube it's the same as with your rain jacket: When you have it with you, you won't need it – but if you forget it once, it'll start raining cats and dogs. Together with our Velociped tourers, we always provide you a tool kit including a backup tube and also an emergency kit. As we said, hoping that you'll never need it!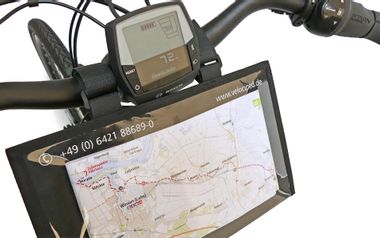 In order to keep you always on the right track, our map holder at the handlebar ensures a quick and waterproof orientation. If you would like a map holder on the bike, please specify this as a desired feature when booking.