A funtrailer is the ideal solution for the period when kids are too big for a bike trailer or booster seat, but still too young to cycle longer tours with their own bike. Funtrailers are used for children from 3 to 8 years of age. The trailer "grows" with the kids as both seat post and handlebar can be adjusted optimally to heights of 100 – 135 cm. Both parts benefit from a funtrailer: the little cyclist can keep up pedalling itself and support the adult noticeably, but he can also relax at whenever he wants and entertain the adult with songs and tales. Day tours from 40 to 60 km are therefore possible and the little cyclist will reach the destination without being exhausted.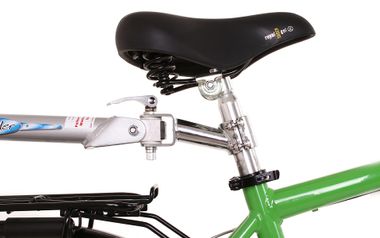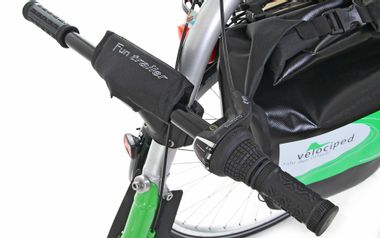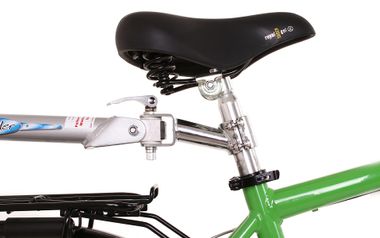 The most important safety feature offered by the Velociped funtrailer is the high-quality clutch. The more backlash coupling, the more inclined is the posture of the child behind the adult's bike. We provide a "Synchronous Guarantee" as the high-quality clutch ensures absolute directional stability behind the adult's bike.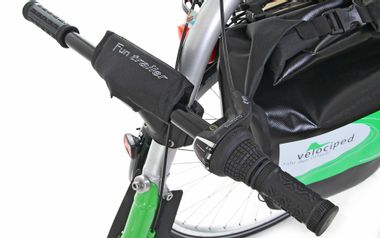 The trailer offers a lot of fun thanks to the fully adequate 6-speed gear shift easy to use and along the way, the little cyclist already learns how to change gears. He can select the optimal speed providing effective support to the adult cyclist. Alternatively, the idle speed allows the child to take some breaks while in front of him pedalling continues.