Riding an e-bike is twice as relaxing: While you enjoy the scenery and being outside you can always rely on the appropriate motor support as required. This means that you can cover even longer and more demanding day trips without any effort and always reach your destination with ease.

For our Velociped tours, high-quality e-bikes from Velo de Ville are used. The bikes are manufactured specifically for our high bike travel demands. Since production is located in the Münsterland region (North Rhine-Westphalia), we also support sustainable and regional business. We also provide other models for tours that we organise together with our partners. However, the quality of the electric bikes is always comparably high.
The motor of an e-bike supports you as soon as you start pedaling. Simply apply exactly the force you like – the motor adjusts its performance to your needs. You can also adjust the level of support to the current tour conditions using the control unit on the handlebars. The riding speed with engine power is always limited to 25 km/h. If you are faster, the engine switches off and only starts up again when your speed has fallen below the 25 km/h mark (legal requirement).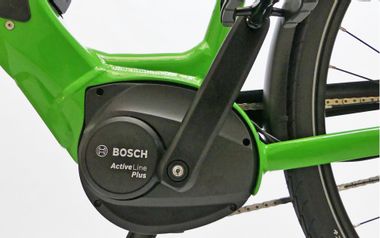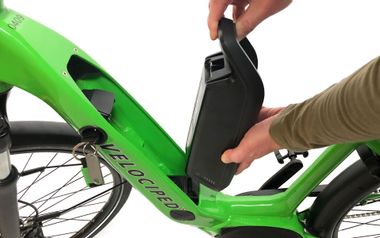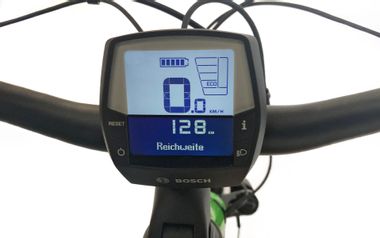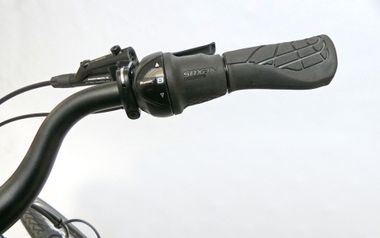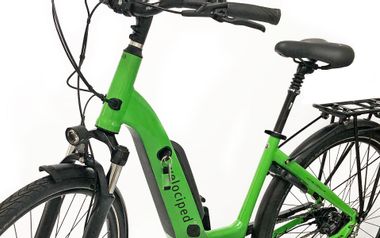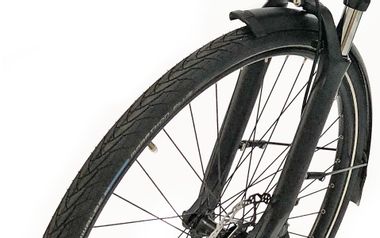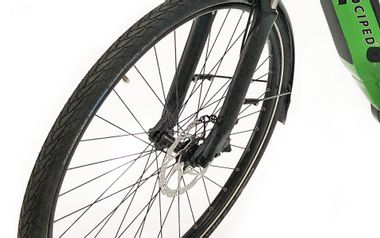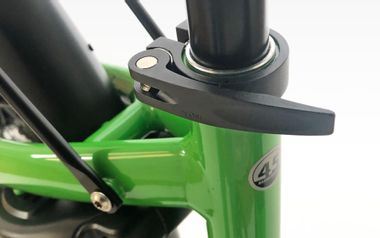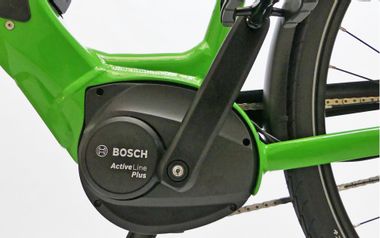 Our e-bikes are equipped with robust and powerful motors from Bosch, which are specifically designed to meet the high demands of cycling tours. They are positioned centrally on the bottom bracket and transmit their power directly to the bicycle chain. Due to the position directly on the bottom bracket, the bike has a low centre of gravity, which very effectively ensures stable and safe handling and good steering characteristics.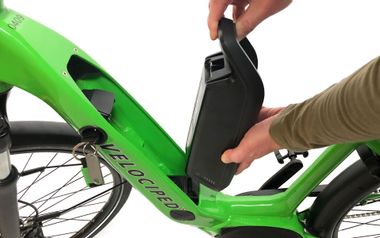 Our engines draw their power from powerful batteries with the latest lithium-ion polymer technology. Each battery supports you up to a range of approx. 100 km per charge – depending on how much strain you put on the motor. The charging time with a completely discharged battery is about 4 to 5 hours. By the way, you can recharge the battery at any time and do not need to wait until it is empty.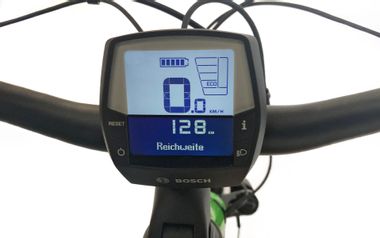 You can switch the electrical system on and off via a display directly on the handlebars. The display also provides a variety of useful status information. In addition to the usual information from a bicycle computer (speed, trip and total mileage, etc.), the display also shows, for example, the current battery charge level. Either directly on the display or via a separate control on the left-hand handlebar grip, you can select the desired level of motor support. You can also activate the useful pushing aid via the control unit.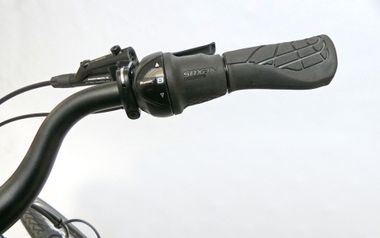 The Shimano 8-speed hub gears (with back pedal brake) are evenly spaced and can be shifted very easily and smoothly with the twist-grip shifter. It is very easy to always select the optimum gear. By the way: By shifting gears correctly, you can ensure a consistently optimal cadence – and thereby also increase the range of your e-bike battery!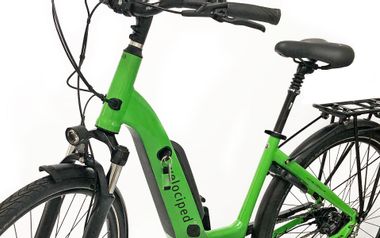 Thanks to their motor support, e-bikes offer considerable riding comfort by nature. In addition, our bikes have a suspension seat post and suspension fork. Unevenness of the road is thus effectively balanced – and every ride can be enjoyed all the more relaxed.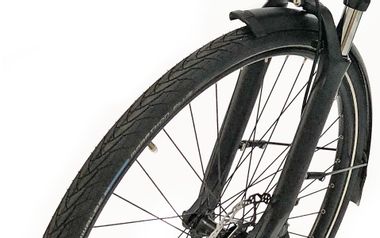 The tires of our e-bikes were developed especially for electric bikes by the internationally leading manufacturer Schwalbe. Tests have repeatedly confirmed their excellent rolling characteristics and optimum grip.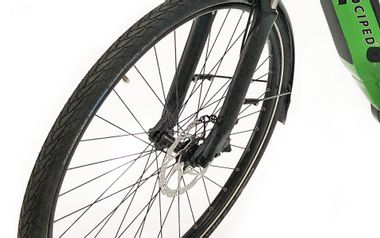 Due to battery and motor, e-bikes are heavier than conventional bikes. Therefore, reliable and powerful brakes are particularly important in this case. They must also ensure the greatest possible safety when riding briskly. For this reason our electric bikes are equipped with high-quality hydraulic brakes. They work with less friction than cable brakes, are easier to control and provide a higher braking force.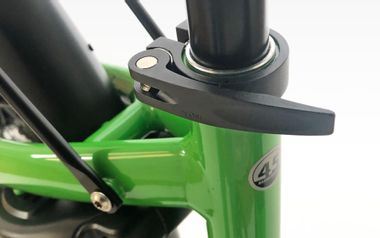 For your bike trip you will receive an e-bike rental that fits your body size perfectly. In addition, the height and position of the handlebars and saddle can be adjusted quickly and easily. This is done by means of so-called quick-release fasteners, which can be loosened and tightened without tools, or by using an Allen key, which is included in the on-board tool kit.
Branded e-bikes for sale!
Saddle up to your own e-bike at a low price: We offer seasonal electric bikes from our Velociped fleet - well-maintained, serviced and with manufacturer's warranty!