Even if children can't walk yet, they don't have to give up cycling. This seat is suitable for children from 9 months - and even 4-year-olds can still find room in it, provided they do not exceed the permissible weight of 22 kg. The "Römer Jockey Comfort" child seat is manufactured by Britax Römer, the market leader for safe and comfortable child seats, and meets the highest safety standards. It can be adjusted individually, quickly and easily to the respective body size. So the little passengers are not only well protected on board, but can also lean back comfortably and enjoy the ride.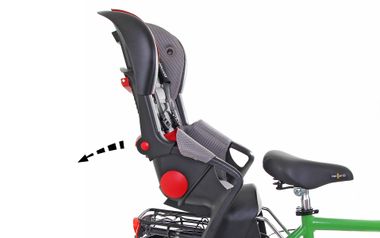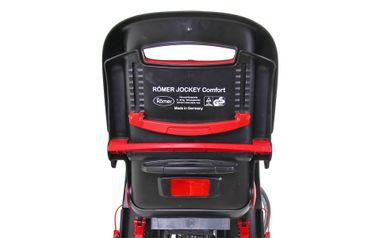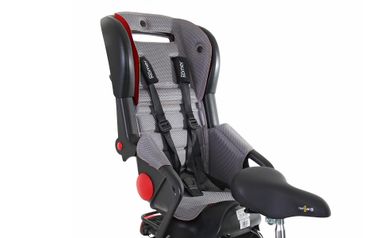 The booster seat is equipped with an extra large spoke cover to guarantee maximum safety also to little passengers. The spoke cover is directly attached to the booster seat and prevents the child's legs from getting caught in the spokes, thus reducing the risk of injury considerably.
Multi-adjustable footrests make the seat a perfectly fitting pleasure.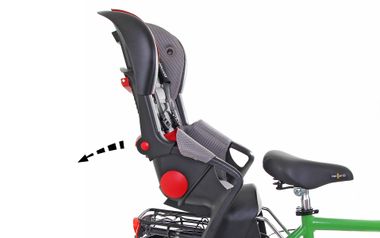 The backrest can easily be adjusted by hand to a sitting or resting position.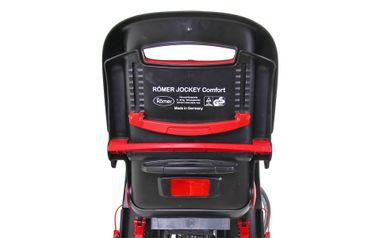 The Velociped booster seat features a height-adjustable headrest that can optimally be adjusted to the child's height without the need to unthread the safety harness straps.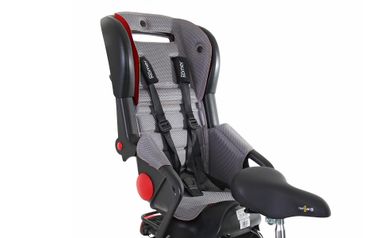 This system can also be operated by hand with the functional key lock.